Are you a candidate for life insurance?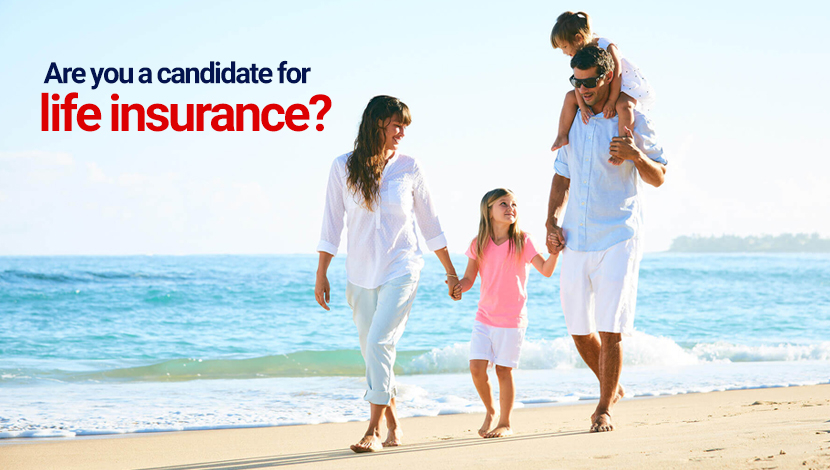 It may sound like an easy question to tackle but it may be more complicated than you think. The biggest problem with life insurance is that it involves emotion which is not always the best way to make important decisions. It's not easy to look into the future and envision a life that has not been lived. For most there is no context for the circumstances that may arise when you die. In other words, how do you know what life will look like when you die if you have never (and will never) live that life?
When you think of life insurance, you probably think of something you need when you are younger — when you have dependents and more debts. Many experts have argued that you should only buy life insurance when you need it. You have to find your reasons and answers to why you need it.
When you are young with family and children, it becomes even more important for several reasons:
 
You are in the asset accumulation phase with cars and houses, and an unexpected death can really damage these plans.
 
This is the period when debts are the highest (mortgage, business loan,car loans, student loans, etc.) and the bills will keep coming no matter what.
 
Anybody with children knows they are expensive. The cost of college is also increasing over time.
 
You are single but your parents are dependent on you.
 
You are a business owner and have a partner , you all need life insurance for continuity of your business if a partner dies and leaves the business.
These are a simple reasons that you have to see if you fit in one of them. Talking to an advisor and analyzing your unique situation can give you a better understanding of Your WHY, then you can decide for HOW.
Contact us for a complimentary consultation with NO obligations.