Protect your Income means: Protecting your Family, Business, Asset & Retirement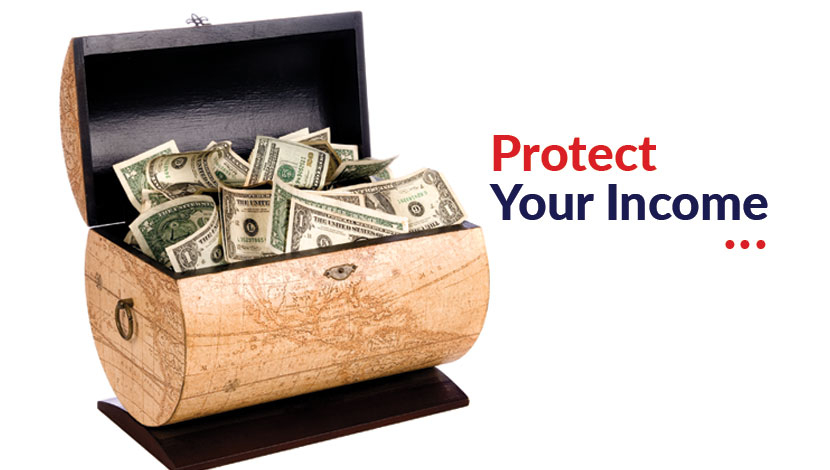 You work hard to protect what matters most to you, like the car that takes you to work every day or the home that keeps your family safe. But what about protecting one of your most important assets – Your Ability to Earn an Income.
When you think about it, some of the most important things in life – our families, our lifestyles – depend on a steady source of money.  
The High Cost of a Lost Income
Many Canadians put assets like their vehicles, homes and businesses first when it comes to getting insurance. But the cost of these things being affected by fire, theft or flood might not seem as detrimental compared to the financial challenges that come with losing an income due to a disability, short or long term.
Over the long run, that could add up to a lot of lost wages. Not accounting for inflation, someone earning about $100,000 annually would make approximately $3 million over the course of a 30-year career – a significant amount of money for a typical family. That number doesn't even account for increases in salary, which means that total could be even higher for some.
A Disability can also come with additional costs, such as making your home more accessible, paying for in-home care or keeping your lifestyle.
How likely are you to experience a disability?
Although many people don't like to think about it, having a disability is more common than you might think. A quarter of Canadians will be unable to work due to an injury or illness for 90 days before the age of 65. If the disability lasts longer, its average length is almost 6 years.
Government programs like CPP benefits only cover disabilities that are severe and prolonged enough to prevent you from working any kind of job, not just the job you had. Meanwhile, Workers' Compensation only covers disabilities caused by workplace incidents.
How much can you receive through disability insurance?
Disability Insurance can help you and your family pay for necessary expenses like your mortgage, car payments, utilities and grocery bills.
Someone who earns $50,000 per year may be eligible to receive a monthly benefit of $2,975, giving them a take-home pay of nearly $36,000. If you earn more, like $120,000, you could qualify for a monthly benefit of just under $6,000, giving you a take-home pay of $71,100.  
What if you already have disability insurance through work?
Many Canadians have Disability coverage from their employer, but it might not be enough to cover your lost income. It might be a good time to look in to how much coverage you have through your employer.
Source: Article of London Life